E-MAIL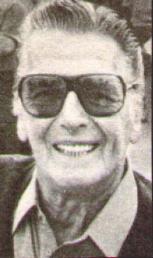 If you have any comments or questions about The Victor Mature Fan Club and Website - Mature's Matinee or would like to chat about Victor you can e-mail me at:

shannon AT victormature.com OR shannon AT victormature.net (Please replace the word "AT" with the @ sign. - Sorry to have to write out the address that way. - I was receiving 2,000 spam a day so I had to remove the link for a while.)

OR YOU CAN JUST FILL OUT THE VICTOR MATURE FEEDBACK FORM TO INSTANTLY SEND A MESSAGE! :)

To post a message to the mailing list please e-mail: victormature@yahoogroups.com

You can join the mailing list through this link.

I reply to ALL e-mail so if you do not receive a response please write again because I may not have received your e-mail. Thank you! :)