VICTOR MATURE RETIRES FROM SHOWBUSINESS AT 45
THIS ARTICLE IS FROM 1970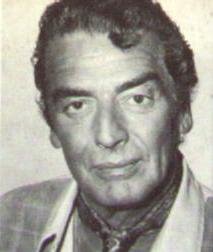 Victor is one of the few stars who said he'd quit to enjoy life at 45 - he did . . . and he does!
The voice was sexy, vibrant, filled with the joy of life; the body was lean, muscled, virile; the eyes were challengingly handsome! He might have stepped out of a movie of the forties and fifties on the late show.
Nothing has changed about Victor Mature.
"I'm still the same: love beautiful women, one at a time - but not any one at this time," he said, holding up the Dean Martin tradition - which Vic Mature started when Dean was still half of the comedy team "Martin and Lewis."
"The only difference with me is, that I decided at 45 to quit - retire. Dean didn't, I mean, retire from working in the movies," he laughed, "and just work at the things I like. This is golf, sailing, swimming, going on cruises, seeing the world, enjoying people and places."
In the same age group as Dean, Vic revealed that he had promised himself when he was a little boy that he would live life fully. In spite of the fact that he was an only son, and that his parents would probably leave him a million or so (which they did), he would work hard and make it all on his own. And that when he reached 45, and also the zenith of his career, and whatever career that might be - and he had chosen acting - he would quit. And quit he did. And leave Hollywood he did!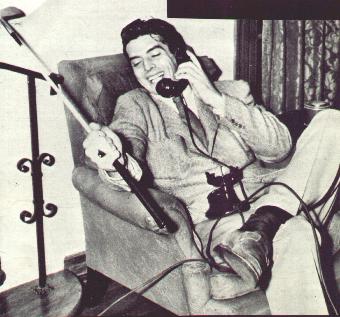 "I vowed I'd never hang on and work until I get too old to enjoy this old world. I would retire when I was young and fit to enjoy it," he repeated vigorously. "And I'm enjoying it, that I am."
His nearby neighbor was Howard Hughes until he recently pulled up stakes and moved to Las Vegas. Jimmy Durante comes there for the summer and there are several of the movie colony about on vacation when they can break away.