VIC AND HIS ROMANCE WITH BETTY GRABLE PART 2
Here are great photographs of Vic and his movie and one time real life leading lady Betty Grable from the 1940s. All quotes taken from the original magazines and newspapers.
Photo 1: Romance blazed in the Stork Club when Betty Grable and Victor Mature dated during her visit before going into "The Eagle Flies Again" role.
Photo 2: Alex Darcy, Arleen Wheelan, Vic and Betty Grable out on the town.
Photo 3: He got 60,000 fan letters after his first film. Never wears a hat, hates to dance - though Betty Grable says he's an ace conga-er.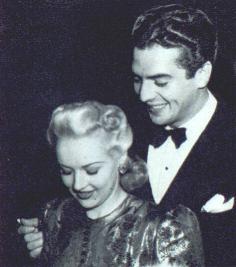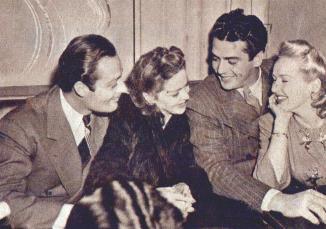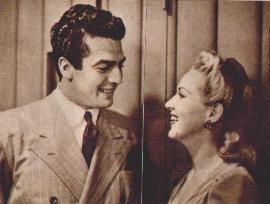 Copyright © The Victor Mature Fan Club and Website - Mature's Matinee. www.victormature.net